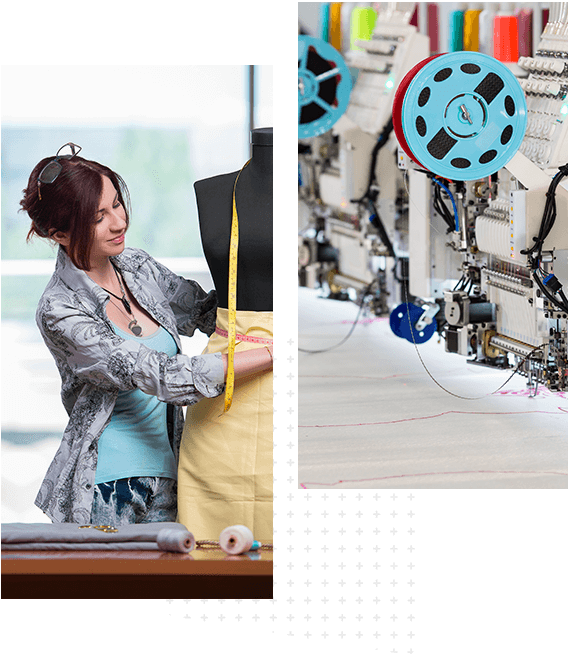 About
Diara Moda Italiana
(Owned by Star Impex Corporation)
"Elegance of clothing is the first step towards celebrating the beauty of Civilization", keeping this melody in mind , we began our wonderful journey of weaving happiness into fabrics in the year 1999 in the holy city of Amritsar with the aim of empowering our customers with the beauty of finest quality of fabrics.
Since then , it's been more than 21 years , with the hope and trust of our customers, we have grown progressively and turned into one of the most dynamic organizations with the same objective of rising up to the expectations of our customers. In this amazing journey , we have also supplemented a joint venture based in Bangalore on board that manufactures the purest Silk and Satin fabrics under the brand name 'STAR SILK'.
We offer more than 500 diverse fabric products online which are an awe inspiring luxury available at the best prices and features. These include all silk fabrics like
Each fabric we put forth , is an exclusive masterpiece weaved by the most experienced artisans. Characterized by high richness and originality , our fabrics are available in a wide variety of colors and textures which are enlivening and vibrant.
Our organization centralizes on the B2B (Business to Business ) perspective and has become the center of attention of the fashion Designers , Retailers , Boutiques and fashion pertaining businesses in recent years.
Taking the cognizance of the fashion industry's global resonance , We also manufacture original Italian Prints inspired by legendary Italian expertise. Concomitantly , our ethnic sublime fabrics also reflect the charm of pristine royalty bestowed by Indian culture.
We cordially invite you to be a part of the DIARA MODA ITALIANA family and let's sail together in the ocean of innovation ,creations and excellence.