Sale!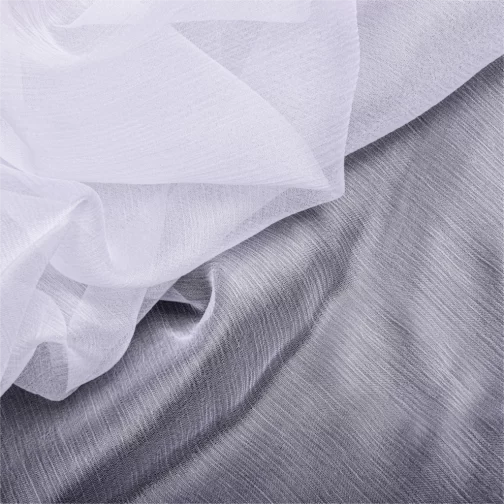 Dyeable Pure Silk Chiffon 35gm
Meter
dyeable pure silk chiffon
300 in stock
Description
An incredible fabric weaved from 5 A grade silk yarn, a Pure Silk Chiffon 35 gm is an excellent choice for making elegant dupattas ,sarees as well as very elegant summer chiffon dresses. Thus, you can pair some intricately-embroidered chunaris with simple kurtas or cholis. Undeniably, these exquisite chiffon dupattas can add charm to any outfit without the need of a lot of accessories.
This silk chiffon fabric is fully dyeable. Hence, you can make vibrant and colorful dupattas or sarees with it. If you are thinking of making sarees with silk chiffon fabric prints, go for this fabric material. Because it makes simple yet elegant sarees for every occasion. Additionally, with this fabric you can also design mesmerising embroidered sarees with different patterns.
So, are you looking for high-quality wholesale silk chiffon fabric You have finally landed at the right place. It is 35-37 grams in weight per linear metre.
Additional information
| | |
| --- | --- |
| Weight | 35 g |
| Dimensions | 2.5 × 44 in |
| Color | White |
| By Craft | Dyeable |
| Design & Pattern | Plain |
| Material Type | Chiffon |
| Weight | 35-37 grams per linear metre |
| Length | Meter |
| Width | 44 inches |